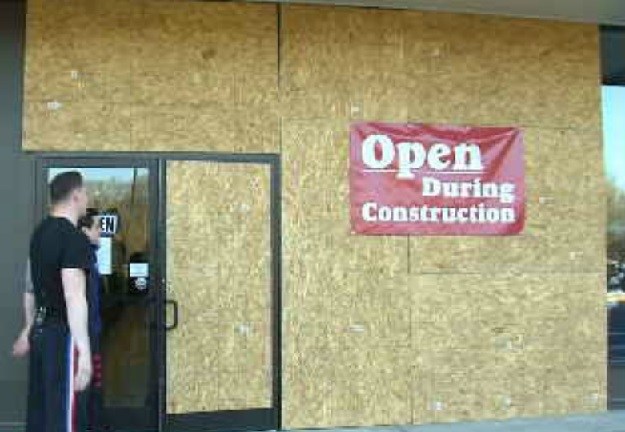 SOUTHIGNTON, CT (WFSB) -
Leadership Martial Arts is back open in Southington after a car smashed through the front window of the building Monday.
The owner, Rick Griffin, took the news all in stride and even posted a humorous video about the incident, which went viral this past week.
He joked that overly excited customers caused the damage.
"Parents and students love it so much that they're literally breaking down the door to get in!" Griffin exclaimed in his video.
His business, which just opened five months ago, suffered damage to the main central area when a driver accidentally drove her Lexus through the front window.
Griffin hopes the accident and his response video will help him teach his students an important life lesson.
"I teach the kids all the time that perseverance is a key characteristic to have and if I don't live it than its just talk," Griffin said. "I look at everything as an opportunity or an obstacle."
Copyright 2016 WFSB (Meredith Corporation). All rights reserved