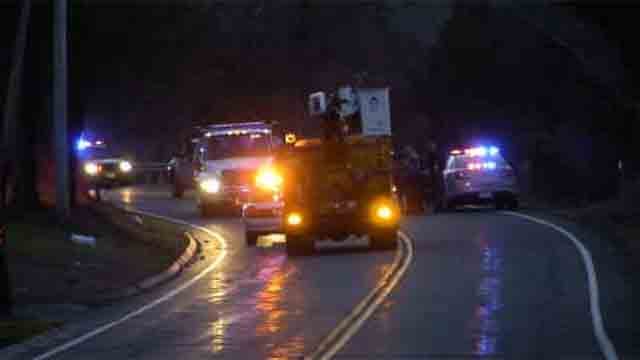 A deadly motorcycle crash closed Route 17 in Durham on Sunday afternoon (WFSB)
DURHAM, CT (WFSB) -
Connecticut State Police said Route 17 was shut down for a deadly motorcycle crash investigation on Sunday afternoon.
Officials confirmed that Scott Coffin, of Windham, Maine was traveling on his motorcycle on Route 17 near Denatale Dr. when he lost control and crashed into a tree and utility pole.
The crash happened at a little before 3:30 p.m.
Route 17 was closed between Dinatale Drive and Parmelee Hill Road.
The road has since reopened.
The accident is still under investigation.
Copyright 2016 WFSB (Meredith Corporation). All rights reserved.