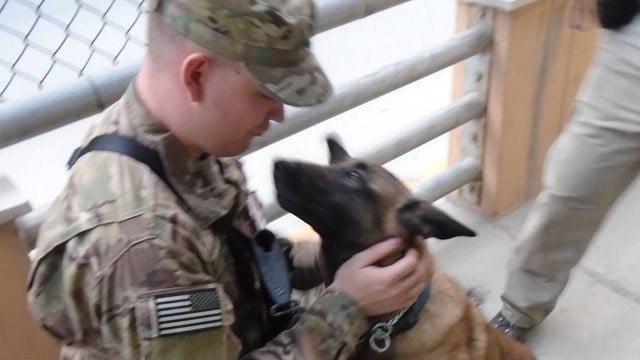 Matthew Seibert. (Ridgefield police photo)
RIDGEFIELD, CT (WFSB) -
The Ridgefield Police Department welcomed home an officer who returned from active duty in Afghanistan.
Officer Matthew Seibert had been serving in Kabul as part of Operation Freedom Sentinel, police said in a Facebook post.
"Welcome home Matt and thank you for serving our country," police wrote in their post.
He's a 1st Lieutenant in the Connecticut Army National Guard and was assigned as a military police officer to the 143rd RSG out of Middletown.
Police said Seibert worked in the base defense operations center in Kabul to help train forces there.
During his deployment, police said he worked with soldiers from 37 different NATO coalition partners.
Officers said he's worked with the Ridgefield Police Department since 2013.
Copyright 2016 WFSB (Meredith Corporation). All rights reserved.