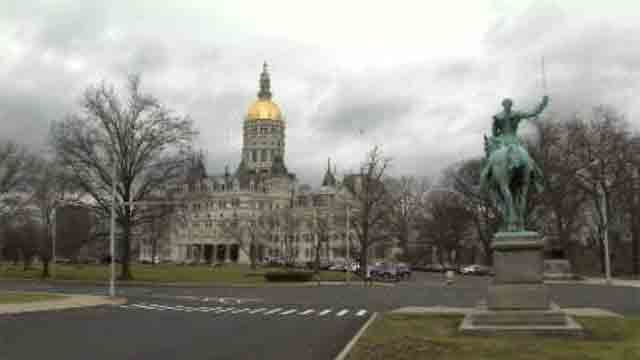 The CT State Capitol (WFSB)
HARTFORD, CT (AP) -
One of the largest state employee unions is launching a television ad campaign to address the threat of more than 1,000 job cuts amid Connecticut's budget shortfall.
SEIU District 1199 represents 7,600 state workers, a group that includes nurses, direct care workers and others.
In a 30-second spot dubbed "One Connecticut," employees describe themselves as parents, siblings and neighbors who provide key public services, such as caring for veterans and children with mental illness. The ad begins running Monday and was provided first to The Associated Press.
The ad comes weeks after Democratic Gov. Dannel P. Malloy offered a revised $19.8 billion state budget for the new fiscal year which reduces the state workforce by more than 1,000 employees to help address the state's deficit problems.
Copyright 2016 The Associated Press. All rights reserved. This material may not be published, broadcast, rewritten or redistributed.