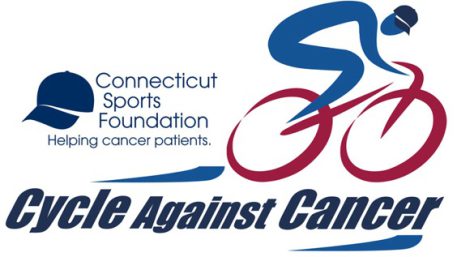 Connecticut Sports Foundation holds their annual Cycle against Cancer in March. (Connecticut Sports Foundation)
OLD SAYBROOK, CT (WFSB) -
Channel 3 partners again with the Connecticut Sports Foundation (CSF) for their annual Cycle against Cancer.
This year's event will take place on Saturday, March 19 at Iron House Fitness in Old Saybrook.
Iron House Fitness is located at 137 Mill Rock Road East in Old Saybrook. Mill Rock Road East is located at Mystic Market, at the bottom of the overpass for the railroad tracks.
The Cycle against Cancer is an indoor cycling event that is organized by CSF as one of their many fundraisers designed to raise money to help assist Connecticut cancer patients.
According to the CSF Website, their mission is to "financially assist Connecticut cancer patients and their families and to fund cancer research."
CSF began 28 years ago after founder, John Ellis, had been touched by cancer in many different ways in his life, including his own survival of Hodgkin's disease.
For more information about CSF and this event, please visit their website.
Copyright 2016 WFSB (Meredith Corporation). All rights reserved.