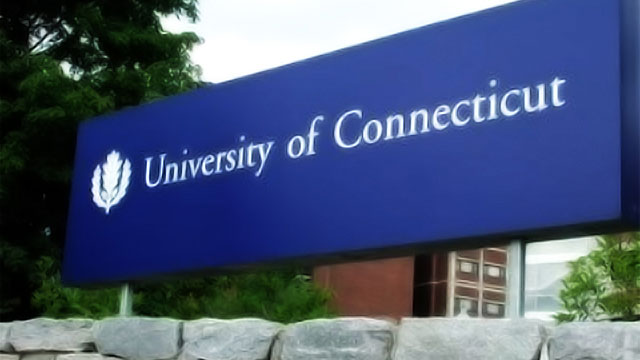 University of Connecticut (WFSB file photo)
STORRS, CT (AP) -
The University of Connecticut has hired Dave Benedict, the chief operating officer for Auburn's athletic department, to be the school's new athletic director.
UConn said it will introduce Benedict during a news conference Tuesday morning.
Benedict replaces Warde Manuel, who takes over next month as athletic director at Michigan after four years in Storrs.
Benedict came to Auburn in 2014 from Minnesota, where he served as deputy athletic director. He has held leadership positions in the athletic departments at Virginia Commonwealth (2010-12), Long Beach State (2007-10), and Arizona State (1996-2006).
Benedict directed the day-to-day operations of the Auburn athletic department, which has a budget of more than $120 million. UConn has a budget of about $71 million.
Copyright 2016 The Associated Press. All rights reserved. This material may not be published, broadcast, rewritten or redistributed.