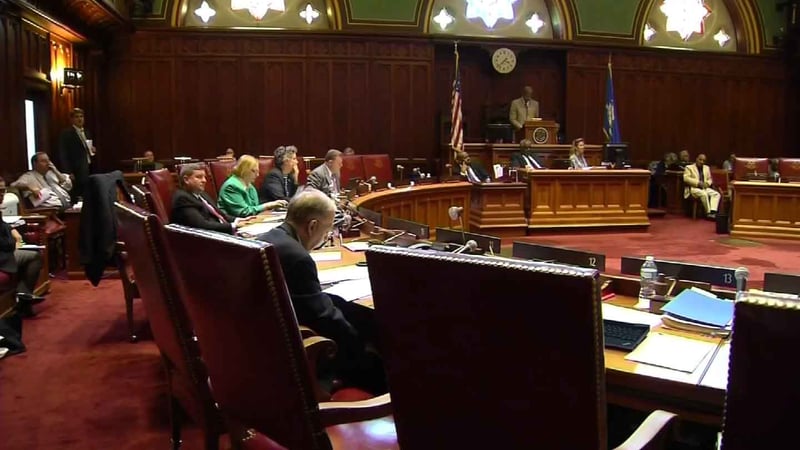 Both the state Senate and House of Representatives have passed a casino expansion bill. (WFSB photo)
KENT, CT (WFSB) -
The Schaghticoke Tribal Nation announced Friday that they intend to sue the state of Connecticut.
Richard Velky, the Chief of the Schaghticoke Tribal Nation, called Connecticut's Special Act 15-7 unconstitutional because it violates the Fourteenth Amendment.
Act 15-7 grants exclusive rights for the Mashantucket and Mohegan Tribe of Indians to pursue building a casino on non-Indian property in the state. Velky stated that his tribe should also have a fair chance to pursue opportunities on non-tribal land.
"Without any competitive bidding or gaming study, Connecticut shut out STN and awarded to one pair of Native American tribes the exclusive ability to develop a highly-valuable commercial enterprise. Under the Equal Protection clauses of both the federal and state Constitutions, STN should have the same right to pursue this economic opportunity as anyone else," Chief Velky said in a press release.
Velky said Connecticut "has a long history of discriminating against the Schaghticoke."
"Recently, the State fought our federal recognition -- one Connecticut Member of Congress even submitted legislation to terminate us -- supposedly because they didn't want another casino in Connecticut. Now Connecticut wants to open a new commercial casino, but only if STN doesn't get an opportunity to submit a proposal to operate it. The Schaghticoke Tribal Nation seeks equal treatment under the law and that does not exist under Connecticut Special Act 15-7," Chief Velky said.
According to the release, the lawsuit will be filed on March 7.
Copyright 2016 WFSB (Meredith Corporation). All rights reserved.