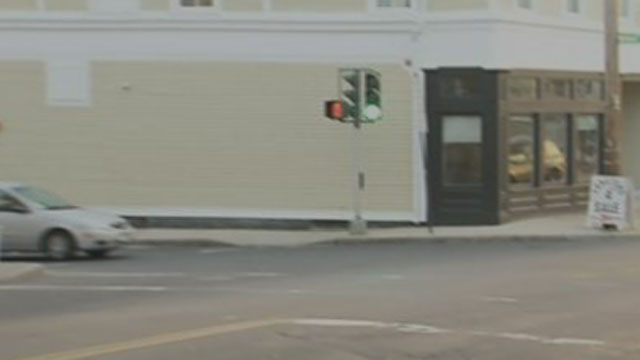 New Haven police are searching for the driver of a hit-and-run crash. (WFSB)
NEW HAVEN, CT (WFSB) -
Police are searching for the driver of a motor vehicle involved in a hit-and-run crash early Monday morning in New Haven.
New Haven resident Michael Kucher, 54, was walking on Grand Avenue around midnight when police said he was hit by a Honda Accord.
Police said the driver of the Accord did not stop at the scene of the crash.
Kucher suffered "head and body trauma including a shattered leg" and was rushed to Yale-New Haven hospital. Police said he was originally in critical condition, but his condition was upgraded to serious, but stable.
Police believe the vehicle involved in the hit-and-run crash is 1999-2000 model Accord was a two-door coup with tinted windows. The vehicle could have windshield or a passenger-side window damage because police said "broken safety glass littered the scene."
The driver of the hit-and-run crash was described by an eyewitness as a "Wolverine" – short, stocky and "vampire teeth." He was seen wearing white shirt, jeans and white sneakers.
If the driver was arrested, Kucher would face "charges related to evading the scene of the crash."
Police added that Kucher "was not in or near a pedestrian crossing at the time he was struck."
The New Haven Police Department Crash Team is investigating the crash.
Copyright 2016 WFSB (Meredith Corporation). All rights reserved.