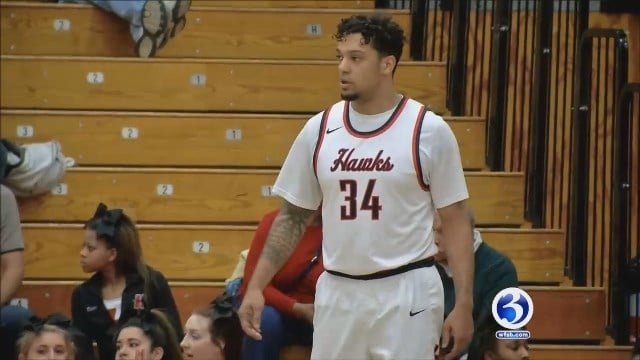 Evan Cooper (WFSB)
HARTFORD, CT (WFSB) -
On Monday night, the University of Hartford men's basketball team played in an American East conference tournament semifinal game at Stony Brook University.
One of the Hawks players, Evan Cooper, took last year off to go home to Texas where he addressed a deep depression.
Cooper spoke with Eyewitness News about his depression, and said "People who think that being a college athlete is all just fun and games, it's far from it. I mean it's a full time job. It really is."
A recent study shows that up to 18 percent of male college athletes and 30 percent of female college athletes deal with symptoms of depression.
The stresses and demands on a Division 1 college athlete, like Cooper, can be overwhelming.
Evan Cooper tells Eyewitness News he is doing much better and returned to the team this season.
Copyright 2016 WFSB (Meredith Corporation). All rights reserved.