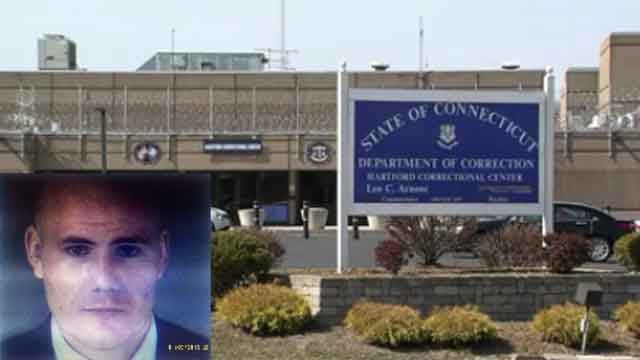 Paul Rosenberg is accused of allegedly sexually assaulting an inmate. (CT State Police)
HARTFORD, CT (WFSB) -
A Hartford correction officer is being accused of allegedly sexually assaulting a male inmate.
Connecticut State Police arrested 37-year-old Paul Rosenberg, of Litchfield, on Saturday and charged him with three counts of fourth-degree assault.
Police said an inmate at the Hartford Correctional Center reported the alleged inappropriate contact by Rosenberg in September of 2015.
Court documents show the Department of Corrections placed Rosenberg on administrative leave.
According to the arrest warrant, Rosenberg is accused of leaving letters for the inmate, texting the man's girlfriend, and smuggling him contraband, as well as making inappropriate comments.
Rosenberg is expected to appear in court on March 14.
Copyright 2016 WFSB (Meredith Corporation). All rights reserved.