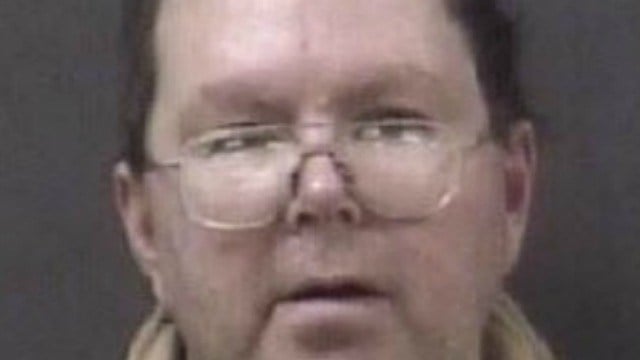 Stephen Brill was charged with 1st degree larceny. (Milford PD)
MILFORD, CT (WFSB) -
A Florida man was arrested after police said he attempted to rob a bank in Milford on Monday afternoon.
Stephen Brill, 53, entered the Milford Bank, which is located at 205 Bridgeport Ave., around noon. Police said he told the teller that he had a gun and wanted money. During the attempted robbery, police said Brill never displayed a handgun.
An eyewitness inside the bank went outside to alert officers, who were working on a nearby construction site.
Brill was taken into custody after he walked out of bank. Police said he was not in possession of a weapon.
Police added Brill was holding the stolen money in his hand.
Brill was charged with first-degree larceny. He is being held on a $100,000 bond.
Brill told police he is a Florida resident, who has recently been living in Milford.
Copyright 2016 WFSB (Meredith Corporation). All rights reserved.