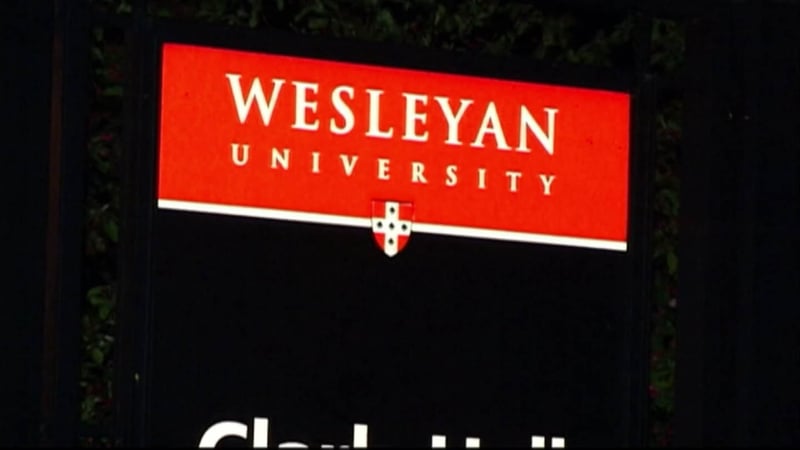 Wesleyan University. (WFSB photo)
HARTFORD, CT (AP) -
A Wesleyan University football player has pleaded guilty to federal charges that he distributed a synthetic drug to fellow members of the team.
Ryan Welch, a junior defensive back, was accused of providing up to 20 teammates with a drug mixture that was described in court papers as a synthetic version of "Molly and acid." Authorities say it was known as "Welchie's Special."
He pleaded guilty Tuesday in U.S. District Court in Bridgeport to possession with intent to distribute, and distribution of a controlled substance.
The federal investigation began in October, when emergency crews responded to a student in a dorm who went into convulsions after taking the drug. The student was hospitalized for several days.
The university did not immediately respond to a request for comment.
Copyright 2016 The Associated Press. All rights reserved. This material may not be published, broadcast, rewritten or redistributed.