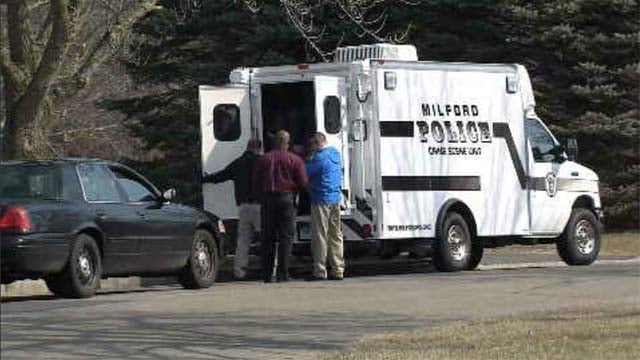 Police located a stolen vehicle after a series of break-ins in Milford this week. (WFSB file)
MILFORD, CT (WFSB) -
State police have located a motor vehicle stolen from a Milford neighborhood after a series of break-ins earlier this week.
No one was located inside that vehicle when police located it in New Haven.
The break-ins happened on Rutland Road in Milford early Tuesday morning. In that area, police said an AR-15 rifle and a bulletproof vest inside were stolen from a marked cruiser that had a locked trunk.
Thieves also hit Cornfield and Haystack Roads as well. The time frame was between 12 a.m. and 4:30 a.m.
The stolen vehicle with Vermont license plates has since towed back to Milford Police Department. It will be examined by Milford detectives and state police major crime detectives in hopes of retrieving physical evidence.
State police called it standard operating procedure for a trooper to keep a rifle in the locked trunk. They said the trooper in this case lived in the area.
Troopers said other non-police vehicles were targeted as well. They said many of those vehicles were actually unlocked with valuables left in plain sight.
Copyright 2016 WFSB (Meredith Corporation). All rights reserved.