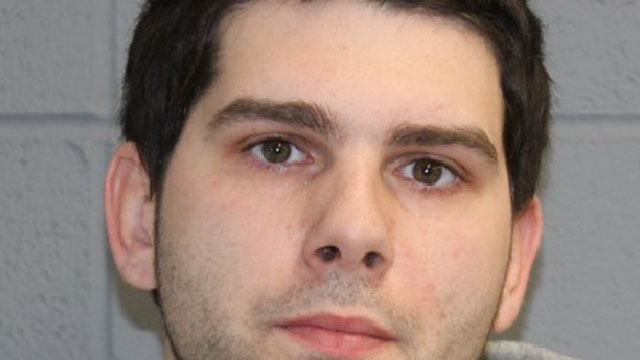 Thomas Storlazzi was arrested after police said they seized more than 100 bags from his home. (North Haven Police Department)
NORTH HAVEN, CT (WFSB) -
An investigation in North Haven lead to the seizure of more than 100 bags of Heroin in North Haven.
Members of the North Haven Police Department and the DEA New Haven Task Force arrested 25-year-old Thomas Storlazzi following a month-long investigation.
Storlazzi was charged with possession of Heroin with intent to sell after police said 113 bags of Heroin packaged for street level distribution along with packaging material were located at his home.
Storlazzi also faces two counts of selling Heroin to an undercover officer.
Following his arrest, Storlazzi was released on a $10,000 bond. He is scheduled to be arraigned at Meriden Superior Court on March 17.
Copyright 2016 WFSB (Meredith Corporation). All rights reserved.