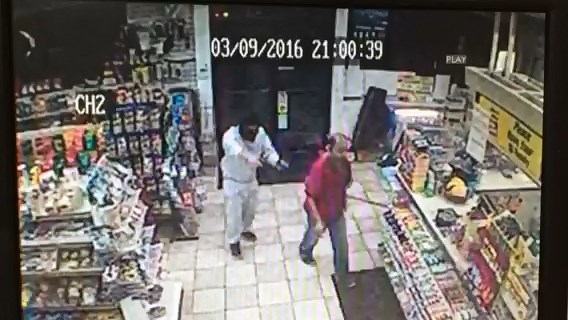 North Haven gas station ribbed at gunpoint.
HARTFORD, CT (WFSB) -
Police are asking for the public's help in finding the man responsible for a gas station robbery in North Haven on Thursday night.
The attendant from the Valero called 911 after he said he was robbed at gunpoint at the gas station on State Street just before 9 p.m.
The attendant told police the suspect pointed a black gun at him as he forced him from his mopping to the empty safe at the cashier's desk. The suspect forced the attendant again to the register where he removed about $500 to $600.
The attendant described the suspect as a 20 to 25-year-old thin, white male wearing a two-piece white jumpsuit and a black ski mask over his face.
The attendant said the suspect fled on foot southbound on State St. towards Hamden. Police on the scene utilized a K-9 unit in the investigation, however the suspect was not located by authorities.
Police released surveillance video of the robbery to the media on Thursday.
Anyone with information on the burglary is asked to contact the North Haven Police Department at 203-239-1616.
Copyright 2016 WFSB (Meredith Corporation). All rights reserved.