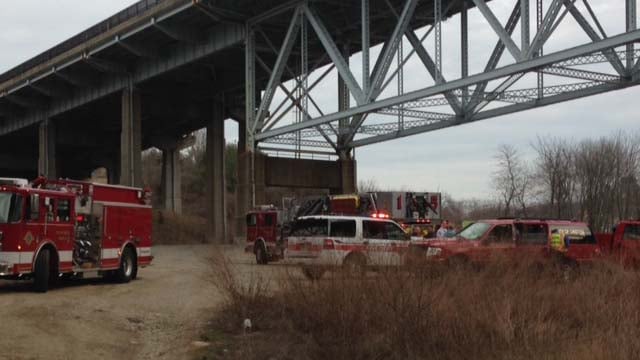 Some trespassers in the area of a railroad bridge in Groton halted some train service on Thursday afternoon. (WFSB)
GROTON, CT (WFSB) -
Three teens in the area of a railroad bridge in Groton halted some train service on Thursday afternoon.
Trains were held in the area while police worked to remove them. The bridge goes out over the Thames River. Officials said three teenage boys were about 40 feet in the air and got stuck.
The area has high voltage lines, so firefighters had to make a high angle rescue from above, securing each in a basket, and pulled them to safety.
As of 4:30 p.m., officials from Amtrak said everything was back to normal. A handful of trains experienced some minor delays.
No injuries were reported.
Amtrak officials said the teens will likely be charged with trespassing.
Copyright 2016 WFSB (Meredith Corporation). All rights reserved.