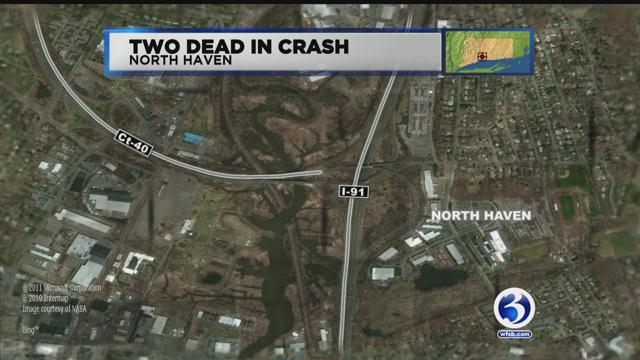 NORTH HAVEN, CT (WFSB) -
State police are investigating a crash that left two people dead in North Haven overnight.
They said it happened on Interstate 91 north near exit 10 around 1 a.m. on Friday.
The victims were identified as 26-year-old Keith Burwell of Manchester and 24-year-old Virginia Brown of New Britain.
Another passenger, identified as Matthew Wilson, 25, of Manchester, suffered a minor injury.
Troopers said the car crashed into a tree.
Burwell was pronounced dead at the scene. Brown was transported to Yale-New Haven Hospital where she died.
Troopers are still investigating what led to the crash.
Copyright 2016 WFSB (Meredith Corporation). All rights reserved.