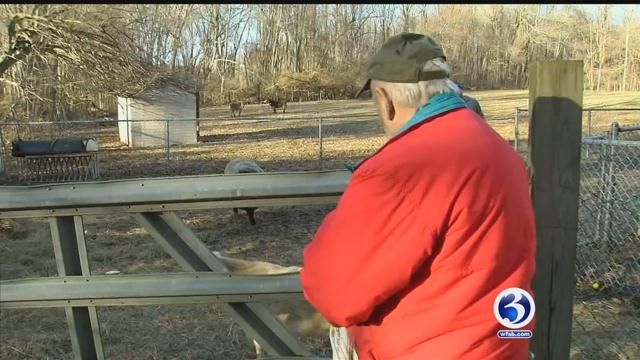 Watertown Black Bear Wanted
HARTFORD, CT (AP) -
Officials in Watertown are on the search for a black bear on the loose that may be responsible for killing at least one pet.
State officials said that black bears in the state are oftentimes harmless, usually spotted rummaging through trash cans and toppling bird feeders.
But, this bear may have killed two of one local resident's pet goats.
"I'm extremely upset. I've raised these goats like little dogs," said Charlie Gilhooly, a Watertown resident. "When I come home at night, the little goats will jump the fence and they meet me in the garage."
Gilhooly said he believes a bear was responsible "has been in this area for weeks. " He said he is worried that the bear will return and kill his remaining goat.
"I have maybe six lights in this barn that light this entire field up," said Gilhooly. "But lighting it up only gives the bear a better chance of getting them."
The state said since this bear may have killed another animal, if it is caught in a trap, it will most likely be put down.