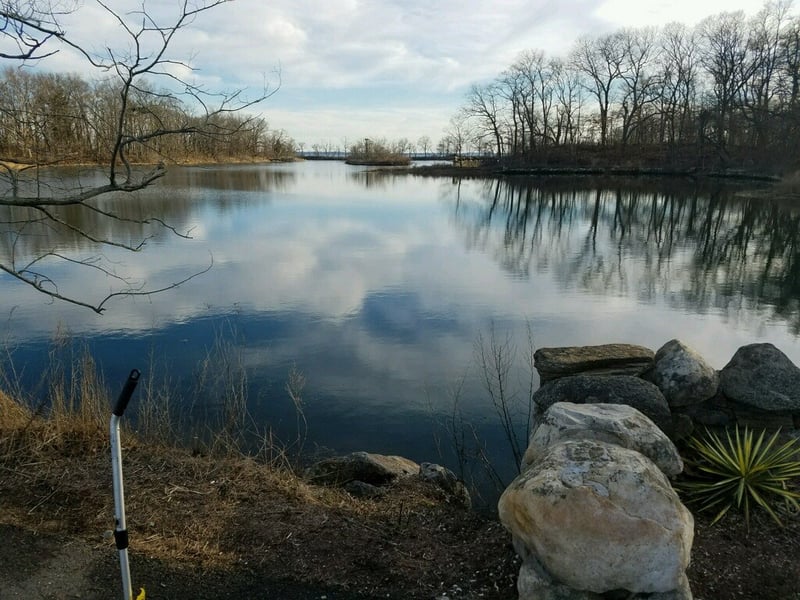 Eagle Pond
GREENWICH, CT (WFSB) -
An infant and a toddler were rescued from the water by an off-duty police officer in Greenwich on Friday.
At about 4 p.m., a Stamford woman was walking with her two children near Eagle Pond. The woman was pushing a double stroller with her two children, aged 6 weeks and 13 months old.
The woman stopped to talk to a friend when the stroller tipped over and slid down an embankment. According to police, the carriage slid about 7 feed down the embankment where it hit a large rock and dislodged the two children.
The children went in opposite directions and into the water.
Officer Tommy Heustis, who is an off-duty police officer, was in the area when he immediately dove into the water and rescued the 13-month-old and the 6-week old. Heustis passed the infant to the mother.
Other bystanders also assisted the mother and Officer Heustis.
The mother and the two children were brought to the Stamford emergency room. All three were unharmed and have been released from the hospital.
The parents told police that Officer Heustis was "tremendous."
Police have not released the name of the mother or the children. Copyright 2016 WFSB (Meredith Corporation). All rights reserved.