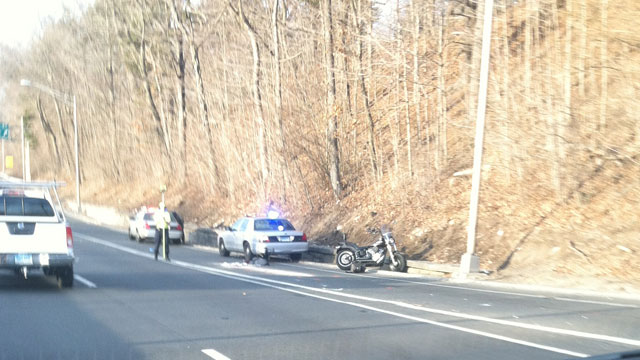 iWitness viewer sent in this picture of the crash on Route 8.
NAUGATUCK, CT (WFSB) -
A man is recovering after crashing into a state police cruiser in Naugatuck.
A state police officer was responding to a woman walking on the side of the road on route eight northbound near exit 26.
John Miguez, of Naugatuck, hit the back of the cruiser with his motorcycle.
The trooper was not injured while police said Miguez was treated for a possible concussion.
The woman fled the scene and was not found.
Anyone who has information is asked to call state police.
Copyright 2016 WFSB (Meredith Corporation). All rights reserved.