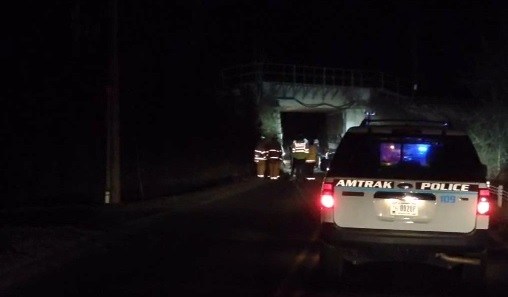 OLD LYME, CT (WFSB) -
Two people have died after a motor vehicle crash in Old Lyme on Saturday night.
The single-vehicle crash was reported in the area of Mile Creek and Bailey roads around 10 p.m. Authorities said the vehicle crashed into a bridge abutment for Amtrak train.
Police said the vehicle was being driven by 90-year-old Norman Emerson of South Lyme lost control striking the bridge leaving the vehicle with heavy front-end damage.
Emerson was pronounced dead at the scene. His passenger, 87-year-old Janice Brentlinger of Niantic was also killed.
The cause of the crash remains under investigation.
Copyright 2016 WFSB (Meredith Corporation). All rights reserved.