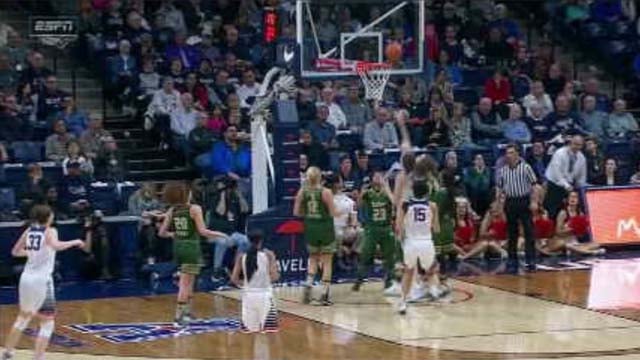 UConn enters NCAA selection seeking 4th straight title
NEW YORK (AP) -
UConn's run at an unprecedented fourth straight national championship will begin at home.
The Huskies were the top overall seed in the women's NCAA Tournament that was revealed Monday. UConn (32-0) potentially won't have to leave the state until the Final Four which is in Indianapolis this year. The Huskies are in the Bridgeport Regional.
Joining the Huskies as the other No. 1 seeds are South Carolina, Notre Dame and Baylor. UConn has already beaten the Gamecocks and Irish this season. The Huskies would face Baylor on April 3 in the national semifinals if both teams advance that far.
Both UConn and Tennessee won three straight women's titles, but no women's teams has four consecutive championships. The UCLA men's team won seven in a row. A title this year would give UConn coach Geno Auriemma 11 in his career, breaking a tie with vaunted UCLA men's basketball coach John Wooden.
Copyright 2016 The Associated Press. All rights reserved. This material may not be published, broadcast, rewritten or redistributed.