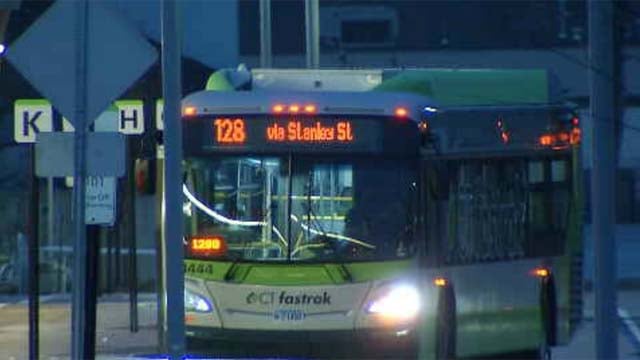 New Britain officials are discussing the future of the CTfastrak stations. (WFSB)
NEW BRITAIN, CT (WFSB) -
In New Britain on Monday evening, city leaders met with residents to look for ideas for some big development plans.
Those who attended the meeting had the chance to speak out, sharing what they would like to see at the city's three CTfastrak stations.
"We are asking them to dream big and to think in a perfect world 'what would you like to see around these stations. What would make it easier for people to utilize CTfastrak'," said New Britain Mayor Erin Stewart.
Plenty of suggestions were made, from restaurants and parks to movie theaters and sports facilities.
At this point, plans are still in the very early stages and no official decisions have been made.
Earlier in the day on Monday, Gov. Dannel Malloy walked through New Britain's downtown to talk about the transportation in the city.
Copyright 2016 WFSB (Meredith Corporation). All rights reserved.