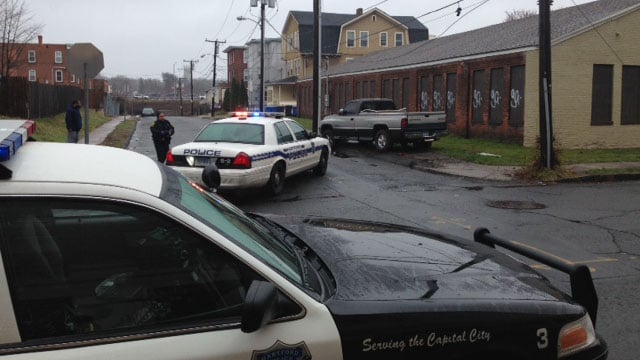 (WFSB photo)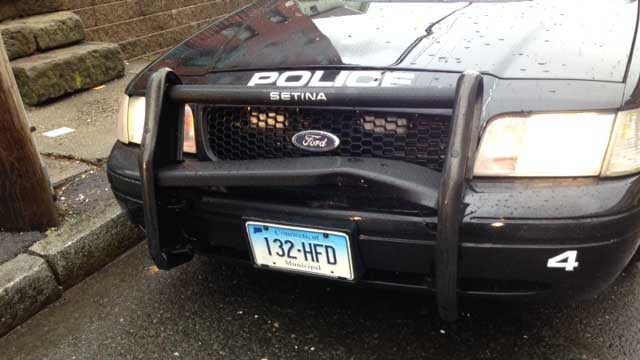 Minor damage done to a Hartford police cruiser. (WFSB photo)
HARTFORD, CT (WFSB) -
Two suspects are in custody following a police pursuit of a stolen truck.
Police said they received a report about the truck being stolen from 1200 Park St. around 7:30 a.m.
They then spotted the vehicle around 8:30 a.m.
Three people were said to have been inside it.
The driver reversed the vehicle and struck a cruiser, according to police. There was minor damage and no one was hurt.
Police said the suspects bailed from the vehicle. Two were taken into custody. Information about the third was not released.
The unidentified suspects were apprehended on Hamilton Street.
Officers remained on the scene as of 9:30 a.m.
No other details were released.
Refresh this page and watch Eyewitness News for updates.
Copyright 2016 WFSB (Meredith Corporation). All rights reserved.