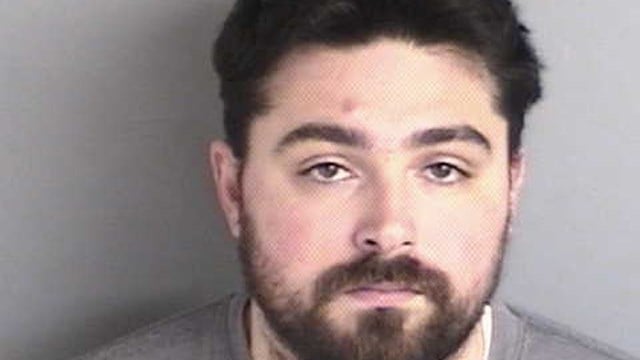 Joshua Vancelette. (State police photo)
THOMPSON, CT (WFSB) -
A man from Massachusetts is accused of sexually assaulting two teens in Thompson, according to state police.
Troopers said they arrested 27-year-old Joshua Vancelette of Dudley, MA.
They said they began investigating after an Oct. 19, 2015 referral from the Department of Children and Families.
It was reported that a 16-year-old female and an 18-year-old female were both sexually assaulted by a man.
No other details were released.
Detectives, with the help of DCF and the Windham County State's Attorney Office, identified Vancelette as the suspect.
He was taken into custody on Monday at 9:30 a.m.
Troopers charged him with two counts of second-degree assault.
He was scheduled to face a judge in Danielson on Tuesday.
Vancelette's bond was set at $25,000.
Copyright 2016 WFSB (Meredith Corporation). All rights reserved.