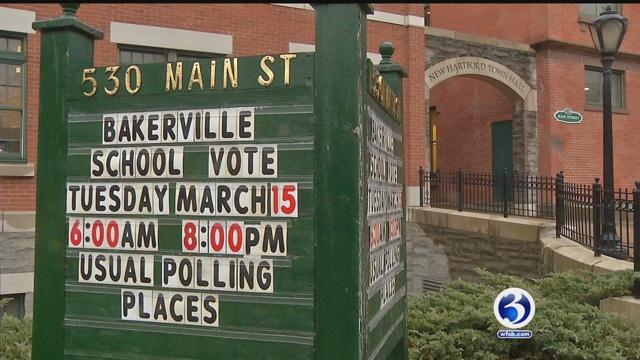 NEW HARTFORD,CT (WFSB) -
Voters chose to keep the Bakerville Consolidated School in New Hartford open following a referendum on Tuesday.
As of late Tuesday night, absentee ballots were still being counted. However, the vote was 1,255 in favor and 477 against.
The town's Board of Education sought to close the 75-year-old school due to declining enrollment, safety concerns and money-saving efforts.
The decision generated controversy because a number of residents said they were upset that the decision was made without public input.
The goal of Tuesday's referendum was to give them a voice, officials said.
However, there continues to be no guarantee the Board will adhere to its results.
A meeting is set for next Tuesday night where it remains unclear what its members will do with the school.
Copyright 2016 WFSB (Meredith Corporation). All rights reserved.