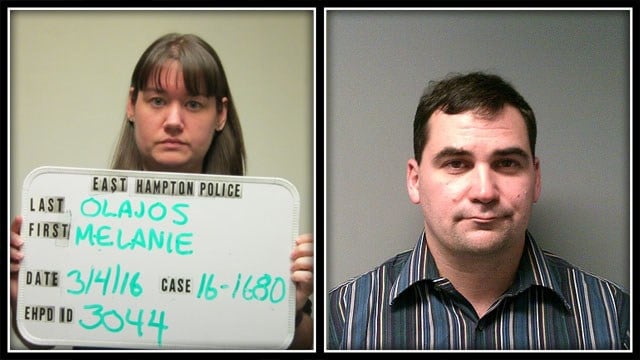 Thomas Olajos, 36, and his wife 37-year-old Melanie Olajos. (Dept. of Agriculture)
MIDDLETOWN, CT (AP) -
A Connecticut couple that was arrested after authorities seized more than 130 animals from their property has been released on $10,000 bond.
Thirty-six-year-old Thomas Olajos and 37-year-old Melanie Olajos appeared in court Tuesday in Middletown on 35 counts of animal cruelty.
Officials seized 32 horses, 78 chickens, 19 rabbits and two dogs from Fairy Tail Equines in East Hampton last month. The Connecticut Department of Agriculture says the animals were malnourished and living in unhealthy conditions.
Their attorney says the couple became overwhelmed with the costs of taking care of the animals.
The couple permanently turned the animals over to the state last week. They are due in court next month.
Copyright 2016 The Associated Press. All rights reserved. This material may not be published, broadcast, rewritten or redistributed.