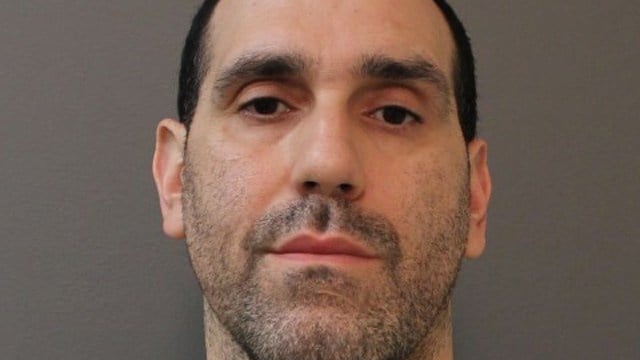 Walter Gonzalez. (Shelton police photo)
SHELTON, CT (WFSB) -
A man from Bridgeport is accused of burglarizing a couple of homes and stealing valuables and weapons.
Police in Shelton said 44-year-old Walter Gonzalez burglarized a home on Lady Slipper Drive on Nov. 2015. He allegedly took jewelry and a television.
Later, investigators said he broke into a home on Isinglass Road and took a large safe.
The homeowners in that case reported 12 firearms stolen, along with more than $100,000 worth of jewelry.
Detectives said they recovered one of the firearms.
Others, along with some of the stolen valuables, were found in Gonzalez's Bridgeport home after a search warrant was executed.
Police said they determined that Gonzalez was responsible for burglaries in surrounding towns as well.
He was charged with 12 counts of theft of a firearm, two counts of third-degree burglary, one count of first-degree larceny and third-degree criminal mischief.
Police said Gonzalez is being held on a $450,000 bond and was scheduled to face a judge in Derby Thursday.
Copyright 2016 WFSB (Meredith Corporation). All rights reserved.