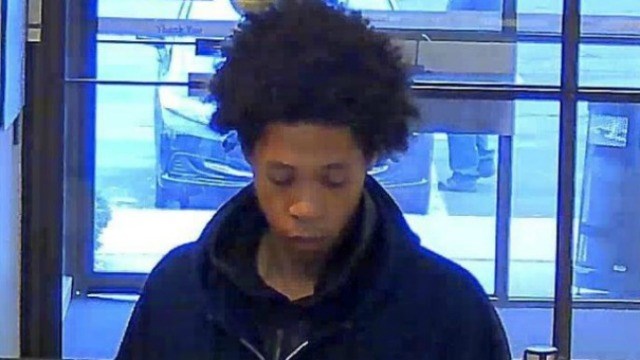 Waterbury police are searching for this suspect. (Waterbury PD)
WATERBURY, CT (WFSB) -
Waterbury police are searching for a suspect after a bank robbery Thursday morning.
Around 9:15 a.m., a man entered the Wells Fargo Bank at 224 Chase Ave.
According to police, he then threatened to use a bomb, although no bomb or weapons were visible.
After he robbed the bank, the man fled the bank. He was last seen running toward Hill Street.
The suspect is a male who police believe to be approximately 6' tall and in his late teens.
Anyone with information is asked to call the Waterbury Police at 203-574-6920.
Copyright 2016 WFSB (Meredith Corporation). All rights reserved.