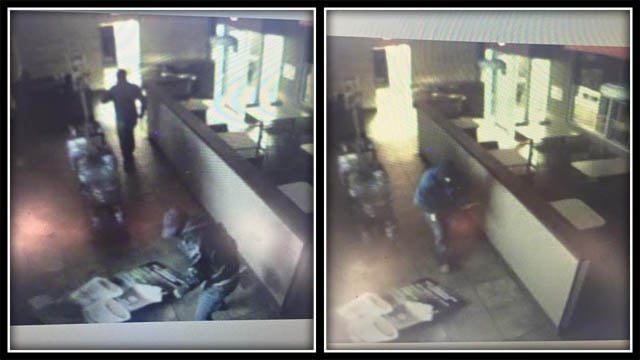 Connecticut State Police are looking for more information on two men accused of a burglary at a Dunkin Donuts in Columbia. (CT State Police)
COLUMBIA, CT (WFSB) -
Connecticut State Police are looking for more information on two men accused of a burglary at a Dunkin Donuts in Columbia.
Police said they were notified about a burglary on Thursday morning, however it appears it happened overnight.
The front door of the Dunkin Donuts on Route 6 was damaged and the ATM was opened.
Police said two male suspects forced their way into the front door using a yellow pry bar.
The suspects were wearing blue jeans, black gloves, and ski masks. One had a blue jacket and brown work boots and the other was wearing a black leather jacket and dark work boots.
The suspects used a sledge hammer to open the ATM.
Anyone with information should contact police at 860-465-5400.
Copyright 2016 WFSB (Meredith Corporation). All rights reserved.