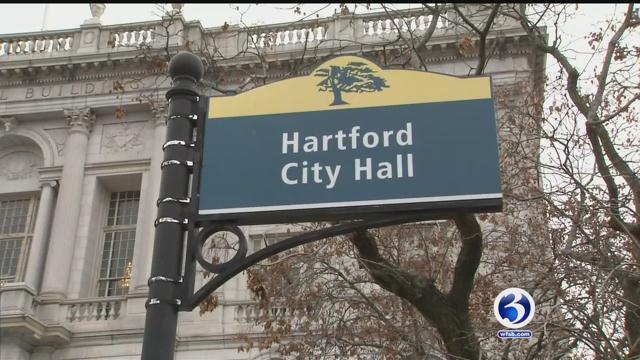 Hartford City Hall (WFSB file photo)
HARTFORD, CT (WFSB) -
Amid a budget crisis, the layoffs have begun in Hartford.
On Friday, sources told Eyewitness News that four employees from the city's Small Business and Community Development unit were let go.
This comes after Mayor Luke Bronin said the city is facing a huge budget deficit, and said cuts were to be expected. There is no specific number attached to the deficit, but Bronin said it was in the tens of millions of dollars.
The final number will be revealed once all of the numbers are crunched, but Bronin did warn the city that services will be cut and employees will be laid off.
All of that came at the State of the City address on Monday, and by Tuesday, some of that writing was on the wall.
The superintendent of schools revealed she'd be laying off one third of her senior leadership team. Then, on Friday, more layoffs.
More layoffs are expected, however it is unclear how many. The budget needs to be in by early April.
Copyright 2016 WFSB (Meredith Corporation). All rights reserved.