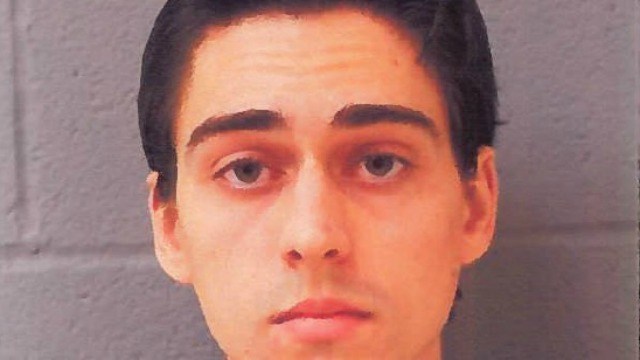 Matthew Madden was charged with sexual assault. (Newtown Police Department)
NEWTOWN, CT (WFSB) -
A theater director/coach was arrested after police said he was sexually assaulting young girls in Newtown.
Matthew Madden, 22, was charged with three counts of enticing a minor and risk of injury to a minor as well as two counts of second-degree sexual assault.
Madden's arrest comes after a complaint that he engaged in inappropriate conversations with a juvenile. The investigation by the Newtown High School resource officer discovered that there were victims of Madden, who worked at Sabrina's Encore Productions, dating back to 2011.
Police said Madden started the conversations with young girls through social media and encouraged them to meet him in secret.
Madden allegedly then tried to get them to have sex with him if they promised not to tell anyone. Police said Madden and the girls did engage in sex on "several occasions."
After learning about the warrant for his arrest, Madden turned himself into police on Thursday.
Madden was released on a $100,000 bond. He is expected to appear in Danbury Superior Court on April 5.
Copyright 2016 WFSB (Meredith Corporation). All rights reserved.