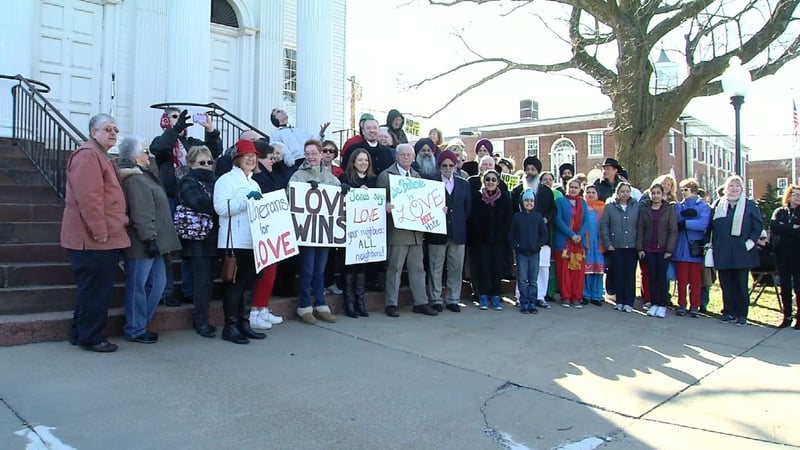 People of several faiths sent a message of peace and love after fliers with a swastika on them were found in Southington. (WFSB)
SOUTHINGTON, CT (WFSB) -
Dozens of Southington residents came together this morning in solidarity after two racist fliers were found in town.
People of several faiths stood on the steps of the First Congregation Church on Main Street. Some holding signs with messages of peace and love.
With a swastika and the words "white power," the fliers were found on two cars last weekend. Southington police said one of the fliers was found at the YMCA on High Street and the other at the gymnastics center on Putnam Place.
"You'd think all that kind of behavior is just history more than anything else, but if we've learned anything from history, we've got to appreciate the fact that love always wins," Rich McCarty, of Southington, said. "Love conquers all."
Police are taking the incident seriously.
Police have not said where the fliers originated, but anyone with information should contact Southington police at 860-621-0101.
Copyright 2016 WFSB (Meredith Corporation). All rights reserved.