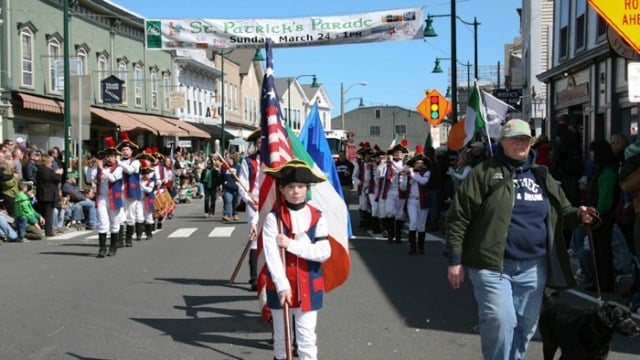 Mystic's Irish Parade will march on despite expected snow. (Mystic Irish Parade Foundation)
MYSTIC, CT (WFSB) -
Mystic's Irish Parade will march on despite impending snow.
The celebration will start around 1 p.m. at Mystic Seaport.
Grand Marshal Father Tom Hoar will be leading bagpipe bands, including the Celtic rock band Red Hot Chili Pipers.
The parade is in its 13th year and is run by the Mystic Irish Parade Foundation.
The foundation said they expect 32,000 parade-goers throughout the town.
An estimated 2,200 community members will be marching.
The parade will end at the Mystic Art Association.