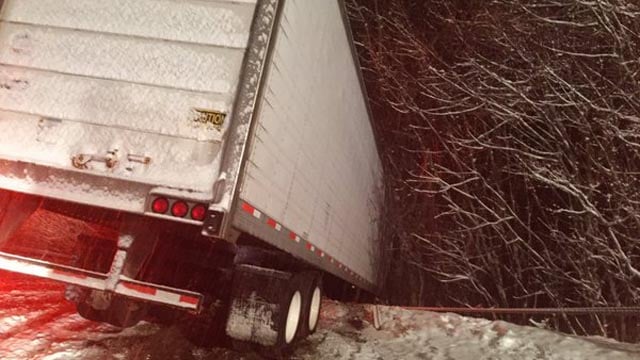 (@TollandAlert photo)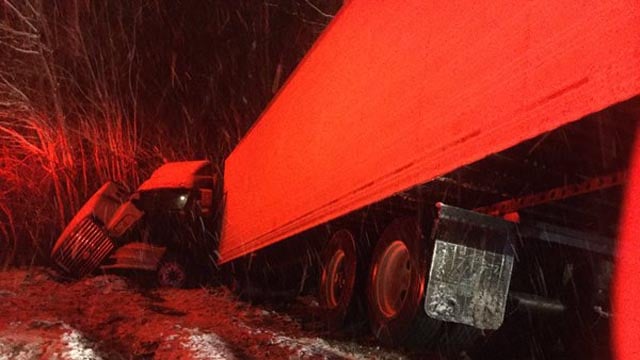 (@TollandAlert photo)
TOLLAND, CT (WFSB) -
In the midst of a snow storm, tractor trailers slid down embankments in Tolland early Monday morning.
Emergency officials said one happened on the eastbound side of Interstate 84, just before exit 67.
It was the second tractor-trailer crash of the morning.
The first happened in the same vicinity, but on the westbound side.
That one had a ruptured fuel tank, according to crews.
There's no word on injuries or if weather played a role in either incident.
Copyright 2016 WFSB (Meredith Corporation). All rights reserved.