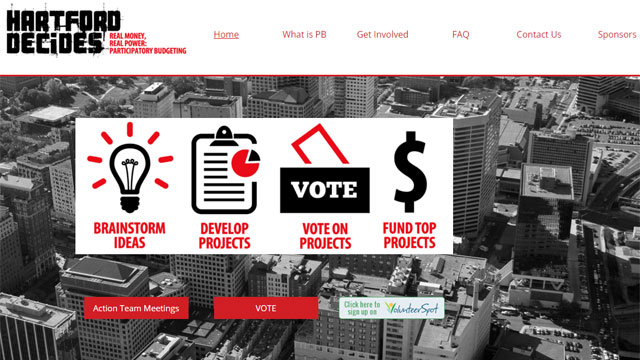 Hartford decides is helping residents decide how to spend $1.25 million in the capital city. (hartforddecides.org)
HARTFORD, CT (WFSB) -
Hartford is asking its residents how to spend $1.25 million to improve the capital city.
Any Hartford resident above the age of 13 is asked to voice their opinion on proposed projects in the city.
There were two more chances to cast their votes. The first is at the Arroyo Center in Pope Park from 3 to 7 p.m. on Monday and the second is at the Parker Memorial Community Center from 3 to 7 p.m. on Wednesday.
Anyone in need of transportation to the EXPO locations is asked to call 860-509-3778.
To learn more, click here.
Copyright 2016 WFSB (Meredith Corporation). All rights reserved.