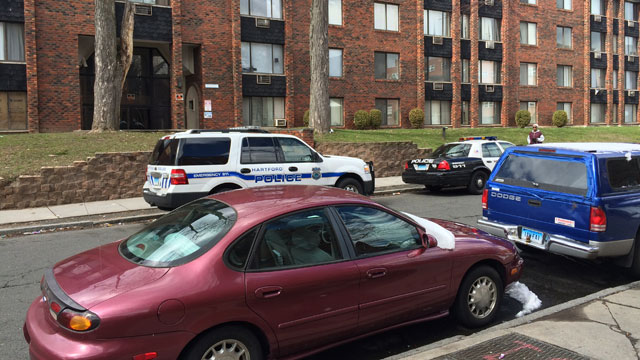 Police said a baby was burned at an apartment on Gillette Street in Hartford on Monday. (WFSB)
HARTFORD, CT (WFSB) -
A 1-year-old child was rushed to the hospital with burns and a possible head injury on Monday.
Officers were called to 31 Gillette St. on Monday morning where police said the child had burns that were several days old. The person who called police said the baby wasn't acting right, and when officers got there they found the baby had a serious head injury and burns.
The child was alert and conscious when taken to Connecticut Children's Medical Center, police said.
The Hartford Police Department Special Investigations Division was interviewing the mother's boyfriend who had care of the child.
When police asked the boyfriend about the injuries, they said he told them the bath water was too hot and that it happened days ago, but the rest of his story about the injuries didn't add up.
Hartford Deputy Police Chief Brian Foley said the baby has "second-degree burns over 30 percent of the body as well as a head injury that they are looking at now. The baby is alert and conscious - which is good news."
The investigation is "ongoing," police said and the search of the Gillette Street apartment was "matter of standard protocol."
The mother's boyfriend is at the police department being questioned. It is not clear where the mother was at the time, but police said she is cooperating with the investigation. The Department of Children and Families is also involved.
Copyright 2016 WFSB (Meredith Corporation). All rights reserved.