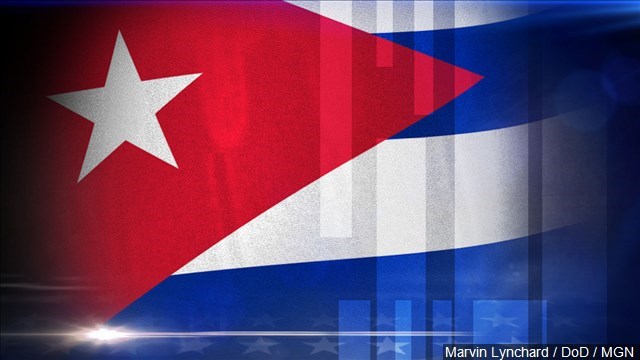 (MGN photo)
HARTFORD, CT (WFSB) -
The Greater Hartford Coalition on Cuba, while pleased with President Barack Obama's historic visit to Cuba, is pushing for the president to take more assertive action to end a U.S. embargo and return the Guantanamo territory to Cuba.
The group said it is holding a rally at noon on Tuesday outside of the Federal Building at 450 Main St. in Hartford.
It, along with over 100 individuals and organizations, signed an open letter to Obama asking him to act.
"Cuba lost out on at least $117 billion between 1960 and 2014 due to the U.S. economic blockade on the country, according to the United Nations' Economic Commission for Latin America and the Caribbean," the letter stated. "The embargo/blockade not only hurts Cuba, but also the U.S. The U.S. Chamber of Commerce, which advocates lifting the embargo, states the cost to the U.S. economy of the 54 year sanctions range from $1.2 to $3.6 billion per year."
The coalition also sought to address the issue of the controversial prison at Guantanamo.
"The United States should return the 45 square miles of Cuban territory it has occupied since 1902 in opposition to the will of the Cuban people and their government," the letter continued. "Truly 'normal' relations between the two countries cannot be established if one is occupying territory of the other."
After Tuesday's rally, the coalition will hold an April 4 meeting at the Hartford Public Library. The public is invited to attend from 6 p.m. to 8 p.m.
Copyright 2016 WFSB (Meredith Corporation). All rights reserved.