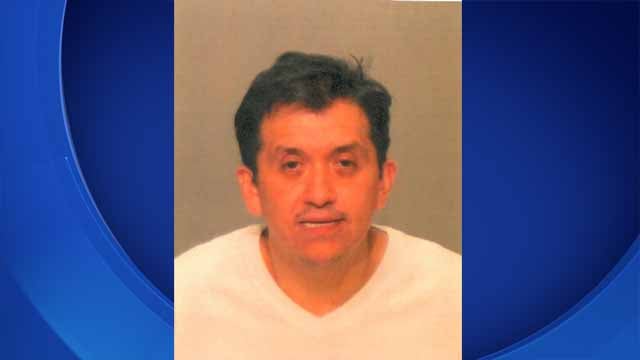 Ruben Palma-Aguilar (Greenwich Police)
GREENWICH, CT (WFSB) -
Police have arrested a Greenwich man after he was allegedly driving drunk with a child inside his car.
Ruben Palma-Aguilar was found operating a vehicle with a 5-year-old child in the back seat, not sitting in a car seat.
Police said when they confronted Palma-Aguilar, he smelled of alcohol so he was asked to conduct field sobriety tests.
Palma-Aguilar was not driving with a valid driver's license.
Further investigation also showed that Palma-Aguilar was driving the car while drinking a beer.
He was arrested and charged with risk of injury to a minor, second-degree reckless endangerment, drinking while driving, driving under the influence, unlicensed operation, and no car seat for a child under 7.
He was held on a $10,000 bond and is expected to appear in court on March 28.
Copyright 2016 WFSB (Meredith Corporation). All rights reserved.