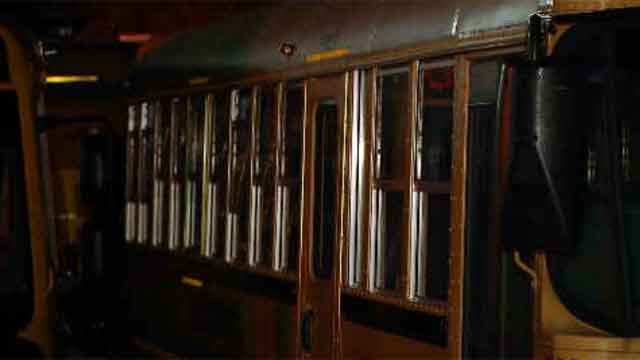 Police in Norwalk are investigating after two school buses were damaged by what are believed to be bullets from a BB gun. (WFSB)
NORWALK, CT (WFSB) -
Police in Norwalk are investigating after two school buses were damaged by what are believed to be bullets from a BB gun.
The school buses were reportedly shot at on Wednesday while children were on board.
No injuries were reported, however the buses sustained window damage.
Police said the buses were in South Norwalk when the incident happened.
Anyone with information should contact police at 203-854-3111.
Copyright 2016 WFSB (Meredith Corporation). All rights reserved.