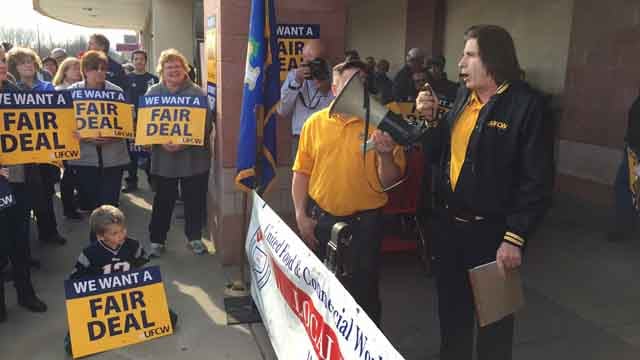 Dozens of people rallied outside Stop and Shop in East Hartford on Wednesday over union wages. (WFSB)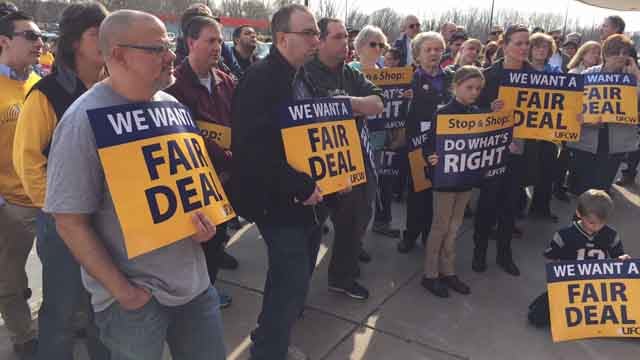 (WFSB)
EAST HARTFORD, CT (WFSB) -
Dozens of people rallied outside Stop & Shop in East Hartford on Wednesday over union wages.
The United Food and Commercial Workers International Union are fighting for better wages, better benefits and respect.
Their contract expired in February.
Workers were close to going on strike at the beginning of the month.
"They have come to me in the store because they know I am a long-standing employee and they are afraid they will not get their prescriptions. They have also said they will not cross the picket lines. If we are out their picketing they will not shop at Stop and Shop," said Juliette Sabo, who is a Stop and Shop employee.
Union representatives said the parent company made more than $1 billion last year and is proposing cuts to benefits and capping wages.
Copyright 2016 WFSB (Meredith Corporation). All rights reserved.