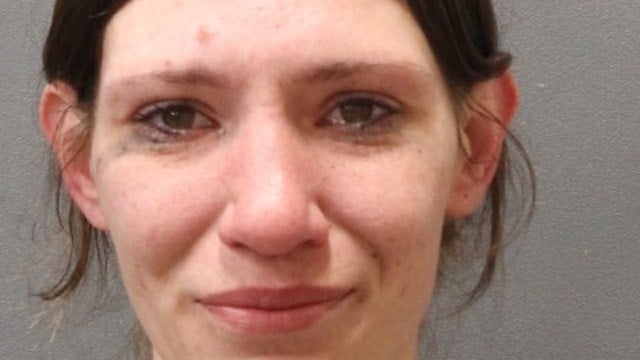 Chelsea Conrad. (Plainfield police photo)
PLAINFIELD, CT (WFSB) -
Police in Plainfield said they arrested a woman for trying to get into an abandoned house with more than a dozen bags of heroin.
Chelsea Conrad, 28, was arrested on Thursday.
Police said they were called to the area of Roy Street after receiving a report of a woman trying to enter the house.
They were able to find Conrad, who fit the description that the caller provided.
Through their investigation, they were able to determine that Conrad was in possession of 15 bags of heroin.
She was arrested and charged with possession of narcotics.
Police said she was released on a $5,000 bond and scheduled to face a judge in Danielson Superior Court on April 4.
Officers said this wasn't her first drug-related run-in with them.
They said she was arrested on March 2 after a motor vehicle stop. She was charged with being in possession of 130 bags of heroin.
Copyright 2016 WFSB (Meredith Corporation). All rights reserved.