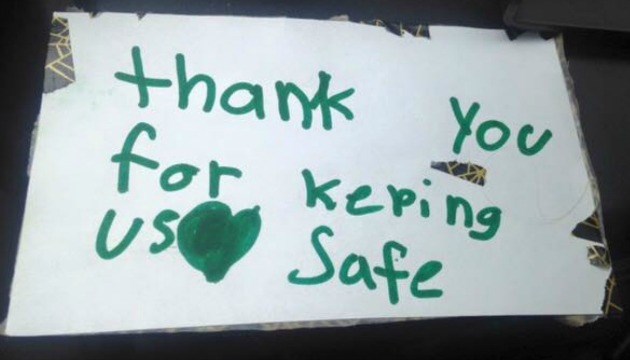 Waterford Police Department Facebook
The Waterford Police Department received a sweet surprise from children in town on Saturday morning.
Officer Leigh Bonkowski was approached by a 4-year-old and a 5-year-old, who proudly handed her a homemade card thanking her for "keeping us safe."
"Being the trained observer that she is, Officer Bonkowski further described the kids as the "cutest kids ever," the department posted on its Facebook page.
Copyright 2016 WFSB (Meredith Corporation). All rights reserved.