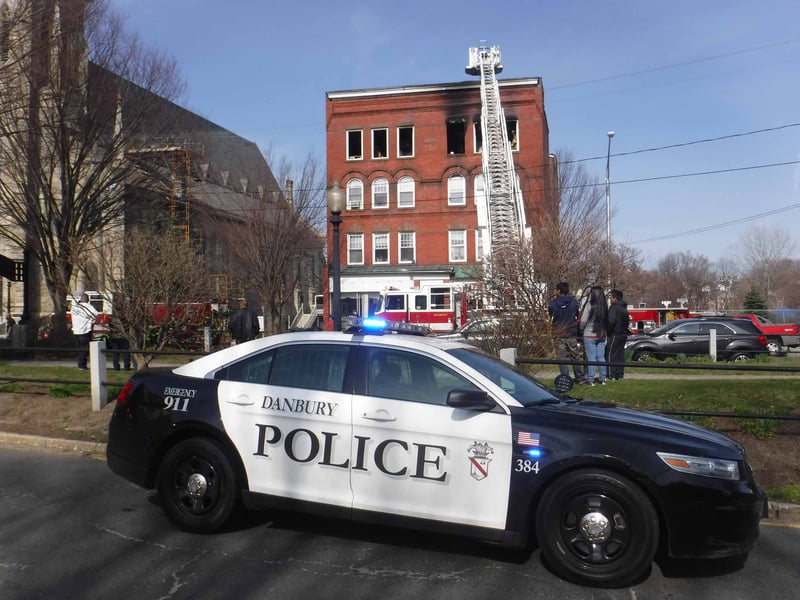 Danbury Fire
The Danbury Fire Department responded to an apartment building fire on Main St. at 2:30 in the afternoon on Sunday morning.
Firefighters said smoke and fire was coming from the top floor of the four story brick building with reports of 4 people trapped inside.
The fire was quickly extinguished and firefighters said all 4 people made it out of the building safe. The fire department said there were no injuries to any of the residents or firefighters.
The American Red Cross responded to assist in finding housing for those in need.
The cause of the fire remains under investigation by the Danbury Fire Department.
Copyright 2016 WFSB (Meredith Corporation). All rights reserved.