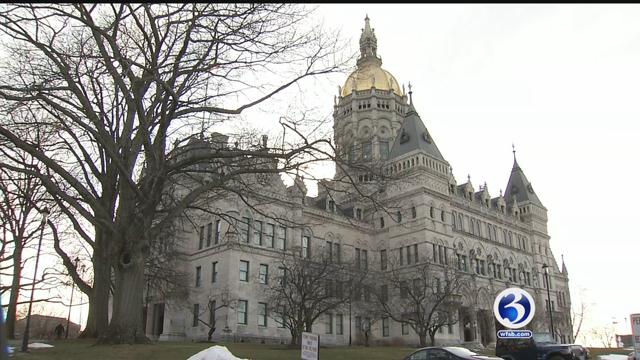 (WFSB File)
HARTFORD, CT (WFSB) -
Lawmakers on both sides of the aisle are expected to make a Tuesday vote on a deficit-cutting package to even out the state budget.
As of Monday, Democrats and Republicans had yet to agree on final details.
Meanwhile, public safety workers said they're planning a rally at the State Capitol Tuesday to protest proposed state government layoffs and cuts to public services.
Gov. Dannel Malloy has said his goal is to cut 1,900 state worker jobs by June 9, before the end of the fiscal year on June 30.
State employee layoffs might not initially produce as much budget savings as state leaders would like, however.
They said more than 6 million hours averaging to about 177 hours per employee are currently being banked.
If laid off, employees are still entitled to that vacation time.
The budget director acknowledged that paying out vacation time will offset some of the savings from layoffs. However, those laid off will most likely have accrued less vacation time than the average.
Copyright 2016 WFSB (Meredith Corporation). All rights reserved.