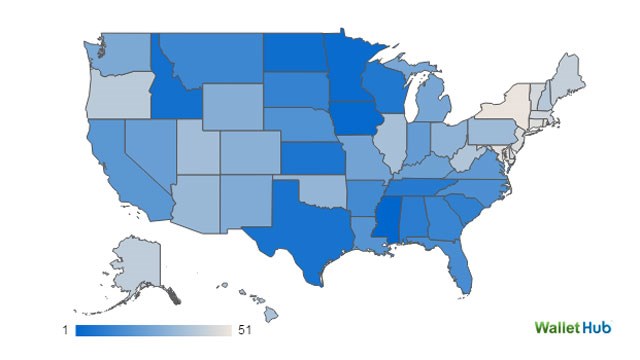 WalletHub released a study on 2016's best and worst states for doctors. (WalletHub)
HARTFORD, CT (WFSB) -
A new study shows that Connecticut is one of the worst states for doctors.
A study was released personal finance website WalletHub on Monday that showed Connecticut for the fifth worst state for physicians.
The study comes out a few days before National Doctor's Day and identifies "the best states for those in the business of saving lives," according to Wallethub.
Connecticut ranked 41st number of physicians per capita and 50th for the number of hospitals per capita.
The study cited Connecticut as 47 state for cost of living-adjusted mean annual wage and 39th projected physicians per capita while the state ranked 44th for malpractice award payouts per capita.
To read the full report, click here.
Copyright 2016 WFSB (Meredith Corporation). All rights reserved.