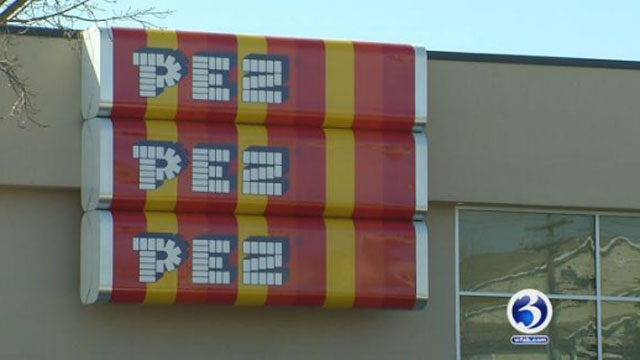 Pez released a statement after the Easter egg hunt incident
ORANGE, CT (WFSB) -
Another statement by Pez was released on this past weekend's Easter Egg Hunt event:
Thank you for your continued interest in the past weekend's Easter Egg Hunt event. We are aware it's been the focus of many news stories and have received an outpouring of support and requests for further interviews. We would like to move forward and offer the statement below in lieu of any further interviews regarding the event.
PEZ Candy Statement Regarding Easter Egg Hunt of March 26,2016:
This was PEZ Candy's third year of hosting a free Easter Egg Hunt event; we anticipated a larger crowd placing more than 9,000 eggs on 3 different fields.
Unfortunately,the number of families that participated far exceeded the previous two year's events. People chose to ignore staff direction and entered the fields before the posted start times,removing everything well before the activity was to begin. Due to the actions of a few, the good intent quickly turned into a disappointment.
We made every effort to pass out plenty of candy and coupons to the children that were unable to obtain anything during the event.
The remainder of the day went as planned. We had a large number of guests that chose to stay after the Egg Hunt to enjoy the Visitor Center and The Easter Bunny. The Bunny offered free candy and dispensers to all that were interested.
We sincerely tried our best to create a fun, free activity for everyone to enjoy and greatly appreciate the overwhelming support we have received not only locally,but nationally and internationally as well.
Copyright 2016 WFSB (Meredith Corporation). All rights reserved.