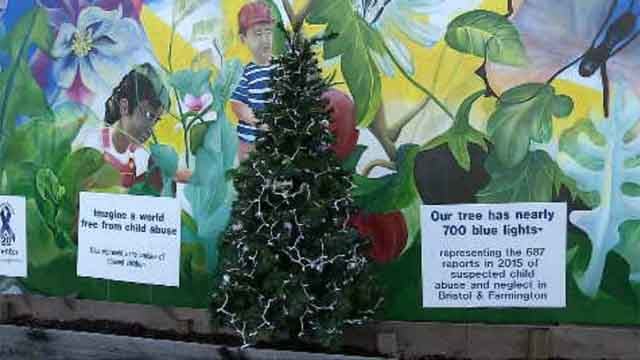 The Parent and Child Center held a blue ribbon tree lighting on Monday, ahead of the Child Abuse Prevention Month. (WFSB)
BRISTOL, CT (WFSB) -
Bristol Hospital is working to raise awareness about child abuse.
The Parent and Child Center held a blue ribbon tree lighting on Monday, ahead of the Child Abuse Prevention Month, which is April.
The tree has 687 blue lights glowing on it representing the number of child abuse and neglect cases reported in Bristol, and surrounding towns, during 2015.
Copyright 2016 WFSB (Meredith Corporation). All rights reserved.