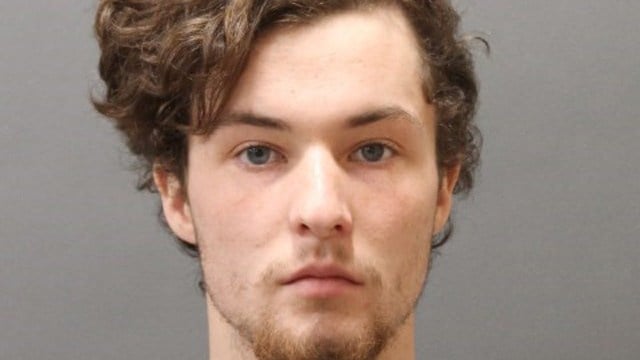 Bailey Hester. (Plainfield police photo)
PLAINFIELD, CT (WFSB) -
Police in Plainfield said they arrested a man for violating a protective order for the third time in two months.
Bailey Hester, 18, of Moosup, was found early Tuesday morning with a female who had the order against him.
Police said they were called for a well-being check around 1 a.m.
When Hester was found with the female at his Daggett Street home, he allegedly fled on foot.
With the help of a K9 unit, police said they found him a short distance away.
Details about the reason for the protective order were not immediately released.
Police said they charged Hester with violation of a protective order and interfering with police.
They said the previous violations of the order were with the same female.
Hester is set to face a judge on April 11 in Danielson.
Copyright 2016 WFSB (Meredith Corporation). All rights reserved.