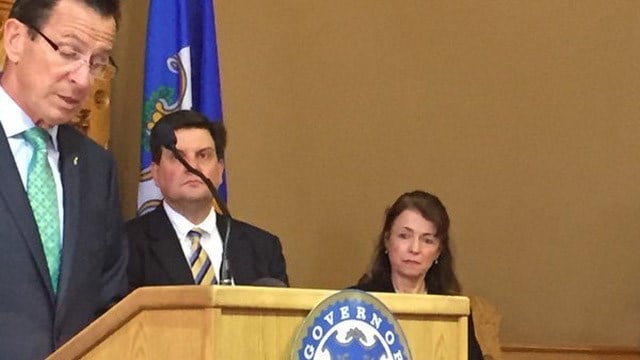 Earlier this month, Gov. Dannel Malloy announced Michael Bzdyra as his choice for DMV commissioner. (WFSB file photo)
HARTFORD, CT (AP) -
Democratic Gov. Dannel P. Malloy's choice to run Connecticut's Department of Motor Vehicles has easily won legislative approval, despite his recent admission that he doesn't hold a master's degree as he previously claimed.
The Senate on Tuesday approved Michael Bzdyra's (Biz-DEER'-ah) nomination as DMV's new commissioner by a vote of 35-to-1. House approval isn't required.
Democrats and Republicans lauded Bzdyra's work ethic, saying they hope he can improve the agency.
Senate Minority Leader Len Fasano praised Bzdyra for admitting at a recent legislative hearing he's two courses short of a public affairs degree from the University of Connecticut. Bzdyra said for two decades that he had the degree.
The DMV said Tuesday Bzdyra determined he had two incomplete classes in the early 1990s and now plans to complete the degree.
Copyright 2016 The Associated Press. All rights reserved. This material may not be published, broadcast, rewritten or redistributed.